As an ideal country yard boot: the Vinci design incorporates the best in waterproof footwear technology to keep your feet dry and comfortable during everyday equestrian activities. 
Engineered from high-quality leather with a soft-textured aesthetic, these short boots are fully waterproof with added microfibre leather reinforcements at the toe and heel for further durability. Within the construction of the boot is a unique waterproof membrane. The HydroGuard high-tech barrier contains microscopic pores which prevent water droplets passing through and into the boot, whilst allowing consistent airflow and enhanced breathability. 
These short yard boots are built on a hybrid sole - suitable for horse riding, equestrian activities, and country pursuits. The innovative sole and insole retains a dual density foam cushioning system - anatomically designed to reduce strain on the foot. The non-slip tread allows for secure footing on most outdoor surfaces and in the stirrups. 
Product code: 5044
Imported.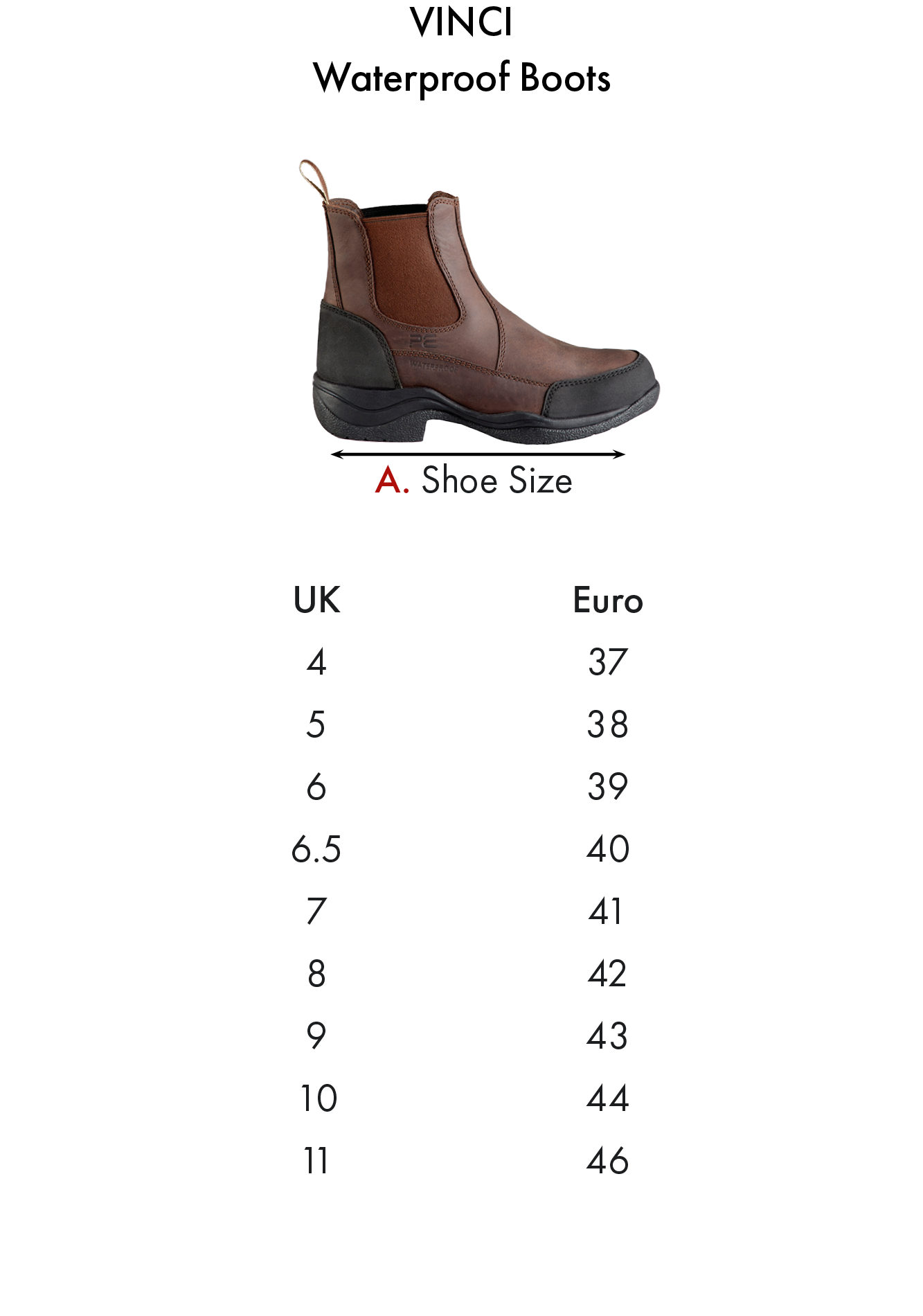 Not waterproof!
Nice comfy boots but unfortunately they are just not waterproof. Only wore them for a week before I noticed wet patches by my big toe on both feet.